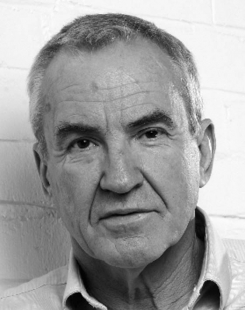 accents
Bronx, Brooklyn, Essex, French, Geordie, German, Irish (Northern), Irish (Southern), London*, New York, Northern, Russian, Scouse, South African, Southern, Spanish
biography
Larry's acting career has spanned 30 years in theatre, film and television. He has written about his successful and varied professional work as well as revealing details about his difficult upbringing in his new candid autobiography Mummy's Boy, which was released on the 3rd March 2011.
Larry has recently filmed an episode of the BBC'S Who Do You Think You Are, delving into his family ancestry, starting in his birthplace of Edmonton, North London. Last year he also performed in Pantomime as Hook in Peter Pan at the St Albans Arena and starred in Educating Rita at the Menier Chocolate Factory.
Larry has become best known for his roles as two very different fathers. Larry entered Eastenders in 2008 as the villainous Alfie Mitchell, manipulating, twisting and dominating all of Albert Square's inhabitants. Alfie met a grisly end in the Christmas Day episode 2009, but the mystery surrounding his killer was not revealed until the first EastEnders Live Episode. Larry's disturbing portrayal led him to win Best Villain at the 2010 British Soap Awards. Larry's other well known father role is as Mick Shipman in the BBC 3 hit Gavin and Stacey. He starred in the show between 2007 and 2010.
In 2009 Larry and George Lamb took ITV2 The Parent Trip on a journey to Namibia. They immersed themselves in the daily life of the 'Himba' tribe. Seeing other father and son relationships, local traditions and daily life proved to be a rewarding experience for the two. In 2009 Larry also starred in Blood: The Last Vampire as General McKee.
Larry's other credits include The New Avengers, The Professionals, Fox, Minder, Lovejoy, Get Back, A Touch of Frost, Our Friends in the North, Taggart, Casualty, Kavanagh QC, Spooks, Midsomer Murders and The Bill.
In 1994 Larry starred in two plays; The Sisters Rosensweig alongside Maureen Lipman and Phyllis Nagy's play, Butterfly Kiss, directed by Steven Pimlott. And in 1992 in James Saunder's play Making It Better directed by Michael Rudman.
In the 1980's Larry starred in Buster with Phil Collins and Julie Walters, the North Sea drama Triangle, the 1983 film Essex Boy's and the blockbuster Superman III.