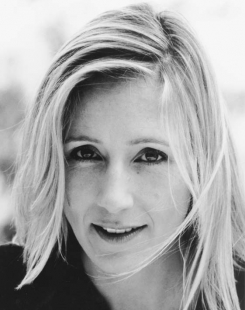 Karlyn Stephen
Description: Scottish: soft, light, lilting
Age range: 30s
Links: IMDB
accents
Edinburgh*, RP, Scottish*
biography
Karlyn has many years of voiceover experience including campaigns for Sainsburys, B&Q, Burger King, Specsavers, The Co-op, Asda, British Gas, Marks and Spencer & Debenhams.

She has narrated corporate films for companies including RBS, The Body Shop & a documentary about preventing Aids in Africa for World Vision, as well as a series of interactive cd-roms for Balance Learning and is experienced in ADR work for film. She also voiced the DVD for Ladybird Books' highly successful 'Baby Touch' series.
Karlyn has worked extensively in theatre in Scotland including roles at Edinburgh's ROYAL LYCEUM, FESTIVAL THEATRE, TRAVERSE and PLEASANCE as well as in London at THE GATE, YOUNG VIC STUDIO, JERMYN STREET, BRIDEWELL and THE OLD RED LION. She has also toured in the USA with AQUILA PRODUCTIONS. Her TV credits include:- TAGGART and 2 series of the comedy sketch show VELVET SOUP for the BBC.