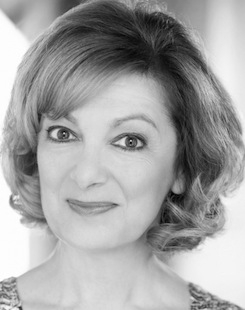 Caroline Bernstein
Description: Neutral/Mancunian: warm, friendly, a wealth of accents
Age range: 50s - 60s
accents
American, Australian, Birmingham, Bronx, Brooklyn, Californian, East European, Edinburgh, French, German, Glasgow, Irish (Southern), Italian, London, Mancunian*, New York, Northern, RP*, Russian, Scandinavian, Scottish, Scouse, Southern, Spanish, Welsh, West Coast, West Country, West Midlands, Yorkshire
biography
Caroline is an experienced comedy actress and impressionist in TV, Theatre and Radio.
For the last five years she has been appearing as Mabel in the Aunt Bessie Ads.
TV: She appeared in the highly acclaimed Cutting Edge documentary MY STREET (Channel 4), as Sharon Osbourne in BACKSTAGE AT THE BRITS (ITV2), as Cherie Blair in PANORAMA and THE APPRENTICE (BBC1).
FILM: Maggie Thatcher in BACK IN BUSINESS
RADIO: Radio 4 drama JACK ROSENTHAL'S LAST ACT
ANIMATION: The Treacle People, Higgly Town Heroes, The Beeps, Vampires, Pirates and Aliens, The King's Beard.